Express Your Love of Broadway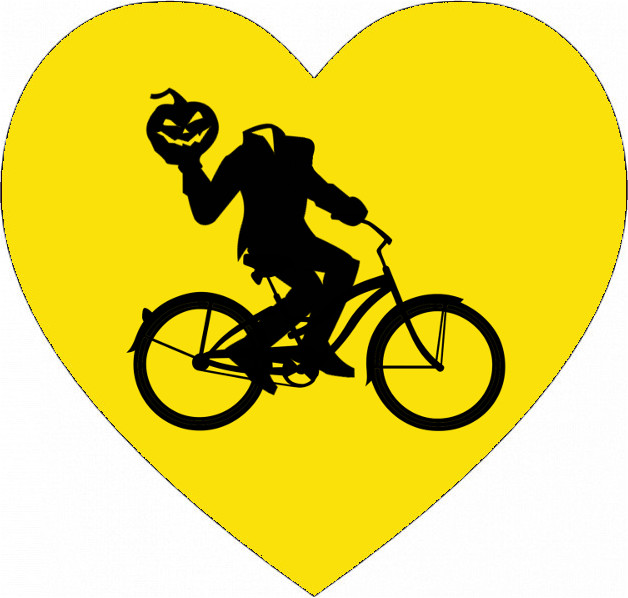 While Valentine's Day has passed, the sentiment holds true. Taking a moment now to participate will go a long way.
Happy Valentine's Day, Bike Tarrytown Friends:
Roses are red
Violets are blue
Bike lanes will boost Tarrytown
And Sleepy Hollow too
We Love Broadway
Our ballad for a Broadway bike lane is in this month's Hudson Independent. The op-ed lays out why a protected bike lane is needed and how it'll work. The Chamber of Commerce wrote the "counterpoint" piece, supporting the lane if challenges get addressed. It's on page 8 and at http://thehudsonindependent.com/pointcounterpoint/
You Do Too
Express your deepest desires of safely biking on Broadway. Tarrytown's Trustees need love and reassurance that you'll to ride to town when a protected bike lane is installed. Have your kids write too!
Worried about a long distance relationship? Don't be! The one kink shared by all Tarrytown merchants is people spending money. Let the Trustees know you'd do that when it's safe to bike here.
(Details are in the "Guidance" section, at the end of this message.)
Share Your Love, Cupid Has Gifts
Sustaining Members are the true romantics, inspiring us to continue working full time improving the economy and health of our villages. Be a Sustaining Member by February 28 and Cupid may give you a gift certificate to Hastings Velo!
Join Today: https://biketarrytown.org/donate.php
See you,
--Dan
Guidance for a Great Love Letter
If you're super busy, just say you want a protected bike lane built along the east side of Broadway. Provide a quick reason why if you can.
If you have a moment to invest, simply relay your story. Don't worry about it being perfect. Just do it! Some questions you might want to answer:
Where do you live and/or what's the name of your shop?
Are you new to town or been a long time?
Do you presently shop, dine, work, (etc) in Tarrytown?

Yes: How do you get there: walk, bike, bus and/or drive?
No: Why? Where do you go instead?

Would a protected bike lane make you more likely to bike/shop in Tarrytown?
Do you drive your kids to school, sports, activities?

How old are they? Where are they going?
Would a protected bike lane make it possible to ride there instead?
Or even make it possible for the kids to get places on their own?
Some inspirational shop by bike & family biking photos:
https://twitter.com/hashtag/babiesonbikes?f=images&vertical=default
Here's who to write to...
Tarrytown

    Drew Fixell <dfixell@tarrytowngov.com>,
    Thomas Butler <tbutler@tarrytowngov.com>,
    Karen Brown <kbrown@tarrytowngov.com>,
    Robert Hoyt <rhoyt@tarrytowngov.com>,
    Mary McGee <mmcgee@tarrytowngov.com>,
    Rebecca McGovern <bmcgovern@tarrytowngov.com>,
    Douglas Zollo <dzollo@tarrytowngov.com>,
    Richard Slingerland <rslingerland@tarrytowngov.com>,
    Route 9 Steering Committee <info@route9active.org>

Sleepy Hollow

    Ken Wray <kwray@sleepyhollowny.org>,
    Denise Scaglione <dscaglione@sleepyhollowny.org>,
    Glenn Rosenbloom <grosenbloom@sleepyhollowny.org>,
    John Leavy <jleavy@sleepyhollowny.org>,
    Rachelle Gebler <rgebler@sleepyhollowny.org>,
    Sam Gonzalez <sgonzalez@sleepyhollowny.org>,
    Sandra Spiro <sspiro@sleepyhollowny.org>,
    Anthony Giaccio <agiaccio@sleepyhollowny.org>,
    Route 9 Steering Committee <info@route9active.org>