Cars Blocking Sleepy Hollow's Sidewalks
While discussing bike lane proposals in June of 2018, we received feedback that some people behave poorly while cycling. While that's true, the far greater danger people walking face is their continual disregard by people driving.
So we figured documenting such conditions would be useful. Here are just some of the cars we found parked on Sleepy Hollow's sidewalks.
A common response is "you can just walk around." While some people can, some can't. Great communities ensure access for everybody.
It's not the person's disability that is the major barrier in many cases, but the disability forced upon them due to poor design of society around them. --@Bairnybridge
And while people are walking around a car on the sidewalk, they are placed in danger. They can be hit by cars in the street. They can be backed over by the person driving the parked car -- paritcularly so for kids, who are too small to be seen out of rear windows.
The photos are shown in reverse chronological order. Asterisks (*) indicate locations we've noticed repeat offenders.
7 Cars in 15 Minutes
Let's go for a quick spin before dinner and see what we find.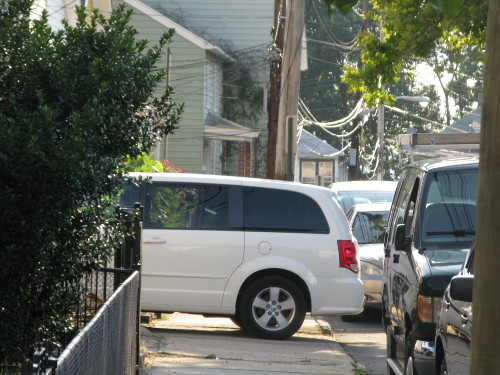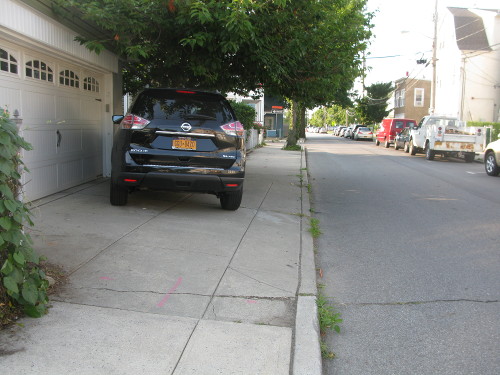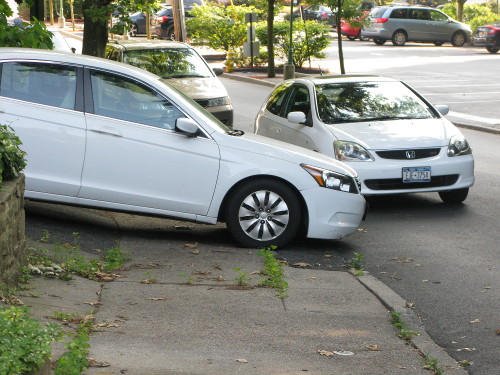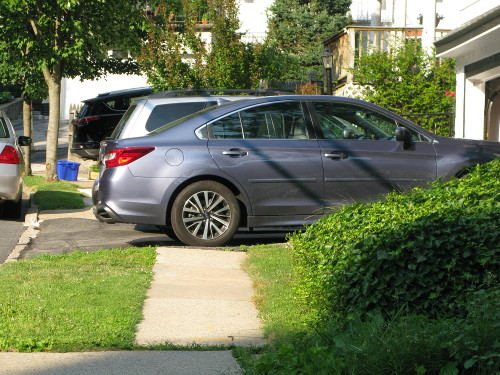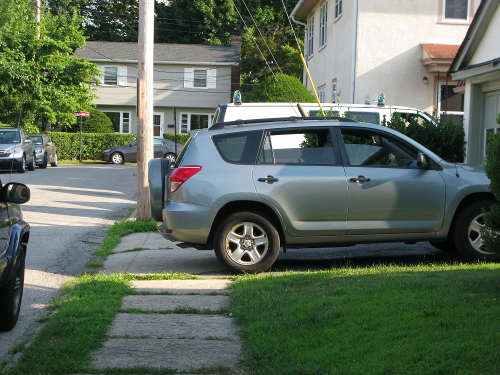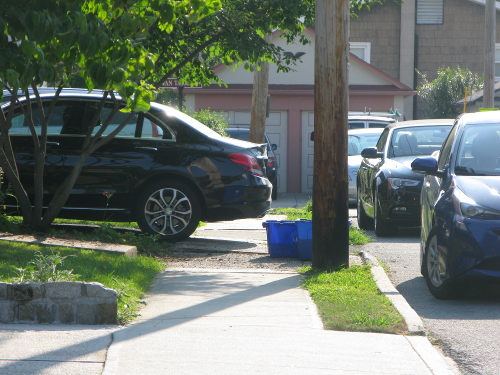 Some Other Pictures