Broadway for Everybody
Broadway in Tarrytown and Sleepy Hollow is set up for one thing: cars. Now's the time to change it. We need a Broadway everybody can use.
To this end, we are organizing public support for the "Route 9 Active Transportation Conceptual Design Plan."
Here's our two page primer on the topic (PDF):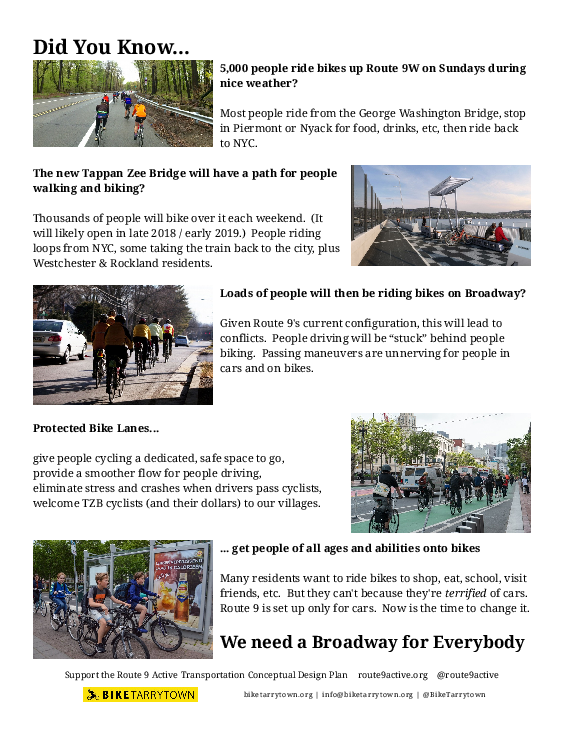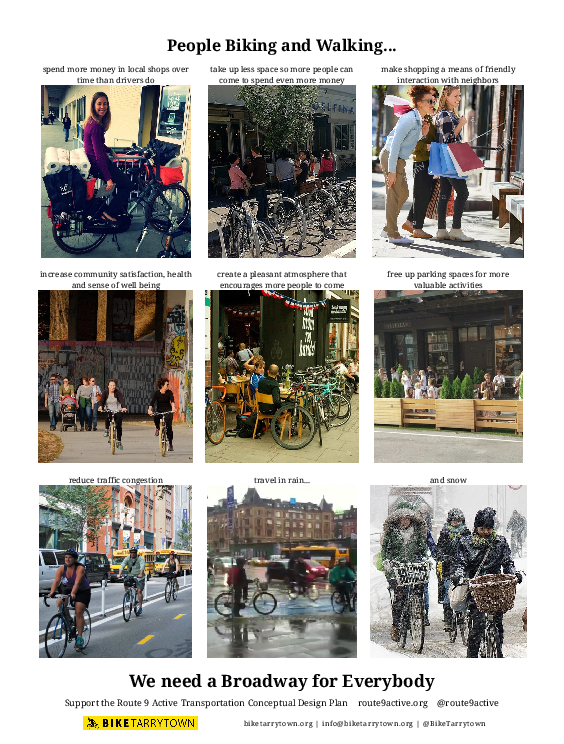 And our op-ed in the Hudson Independent: web, PDF.
Bikes Mean Business
We're talking with store owners about how Bikes Mean Business. (PDF version)
Our villages have 20,000 people living within 2 miles of downtown. Providing real transportation choices means most residents can bike to shops quicker than they can drive and park. That means people cycling spend more money locally than drivers.
And safe places to ride will invite recreational riders into our broad array of restaurants and bars.
Combining the two means the Broadway bike lane will be a boon for our businesses.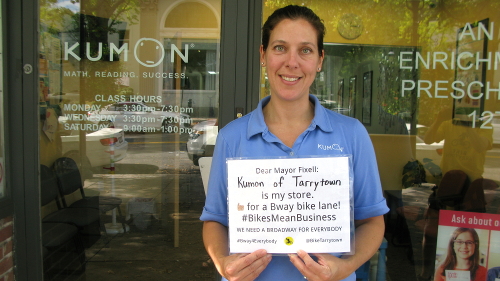 Merchants Want a Broadway for Everybody
The merchants we've spoken with are nearly all in favor of a protected bike lane being built on Broadway. There's wide spread agreement that tackling the parking issue is key to making the bike lane a reality.
Our Twitter feed includes shout outs to stores supporting the project.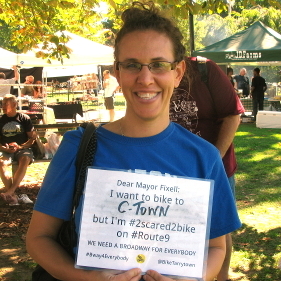 And Residents Want It Too
(Click thumbnail to get full sized flyer)
We've met over 100 people who want to bike places in town but are too afraid to do so, or would bike more if things were safer. So they end up driving (and parking) instead. (There's a compact version of this on our website, too.)