Demand Safe, 24/7 Bike Access to the Tappan Zee / Cuomo Bridge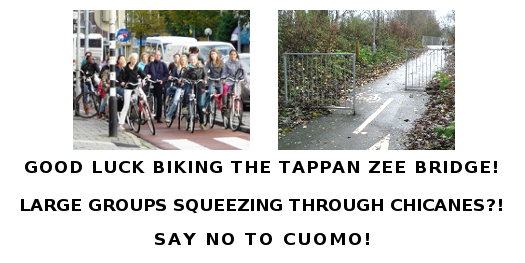 The new Tappan Zee Bridge (officially the Governor Mario M. Cuomo Bridge) will have a fantastic "Shared Use Path" for people walking, biking, etc. Unfortunately, the State's plan is unsafe and includes closing the path overnight.
Contacting Governor Cuomo right now will change this.