Save Cycling in Tarrytown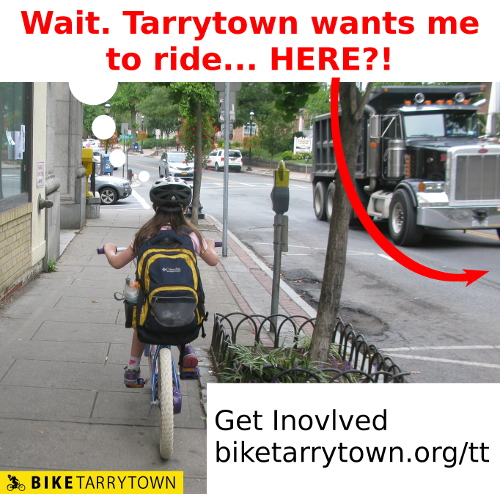 April 12, 2019
Tarrytown wants to ban cycling and skating on a BUNCH of sidewalks in, and leading to, downtown.
(While sidewalk cycling isn't ideal, it's sometimes the least worst option. And when people doing it go slow and give priority to people walking, it's totally safe.)
13 year olds would be forced to bike in traffic on Route 9. Adults accompanying children cycling would have to cycle separately in the street.
Plus they're ruining road riding too. The proposal adds weird language regarding inhibiting traffic in any way.
The whole proposal is a misguided mess and must be scrapped.
Our Statement
This PDF contains our official statement for the public hearing.
Participate in the Public Hearing
Speak in Person:
Monday, May 8, 2019
8:00 pm
Tarrytown Village Hall
1 Depot Pz
Send an Email:

Drew Fixell <dfixell@tarrytowngov.com>,
Thomas Butler <tbutler@tarrytowngov.com>,
Karen Brown <kbrown@tarrytowngov.com>,
Robert Hoyt <rhoyt@tarrytowngov.com>,
Paul Rinaldi <prinaldi@tarrytowngov.com>,
Rebecca McGovern <bmcgovern@tarrytowngov.com>,
Douglas Zollo <dzollo@tarrytowngov.com>,
Richard Slingerland <rslingerland@tarrytowngov.com>,
Bike Tarrytown <info@biketarrytown.org>

Background
List of sidewalks: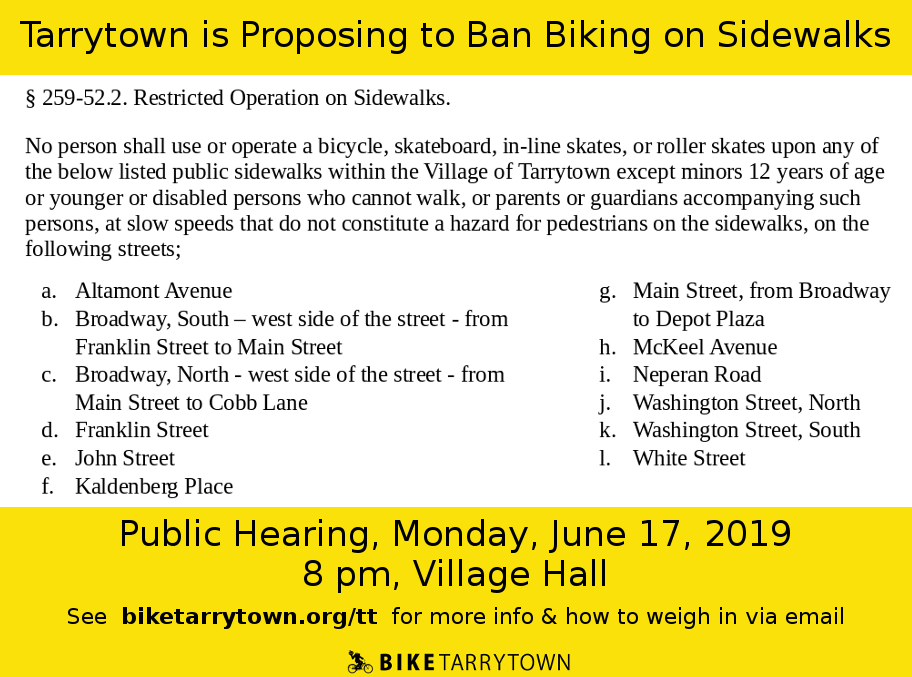 Restrictions on road riding: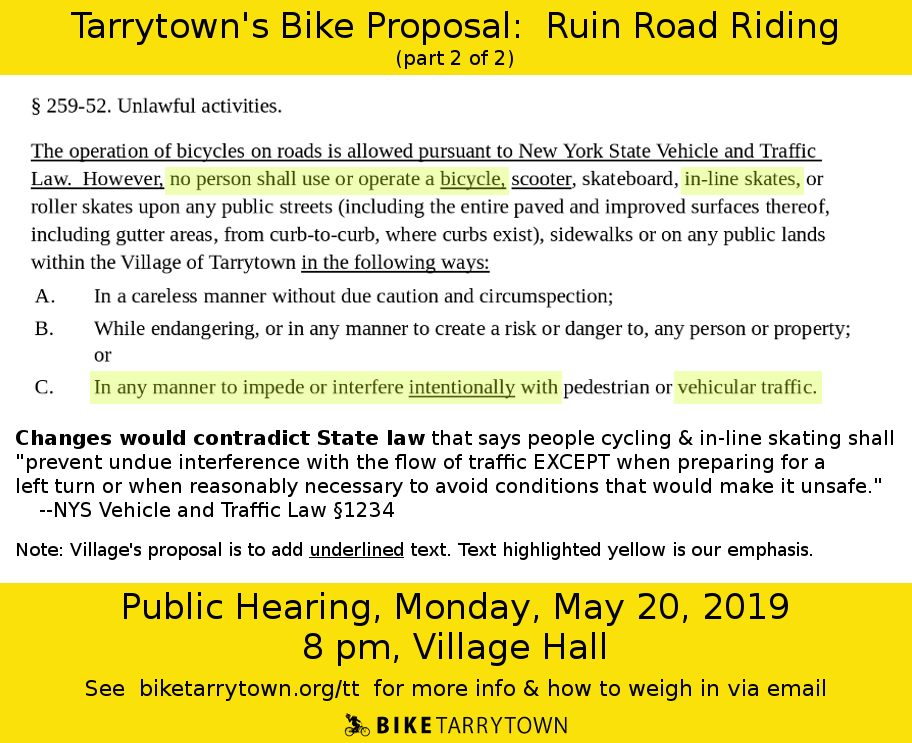 Our proposal: