5/6/23: Once in a Lifetime Opportunity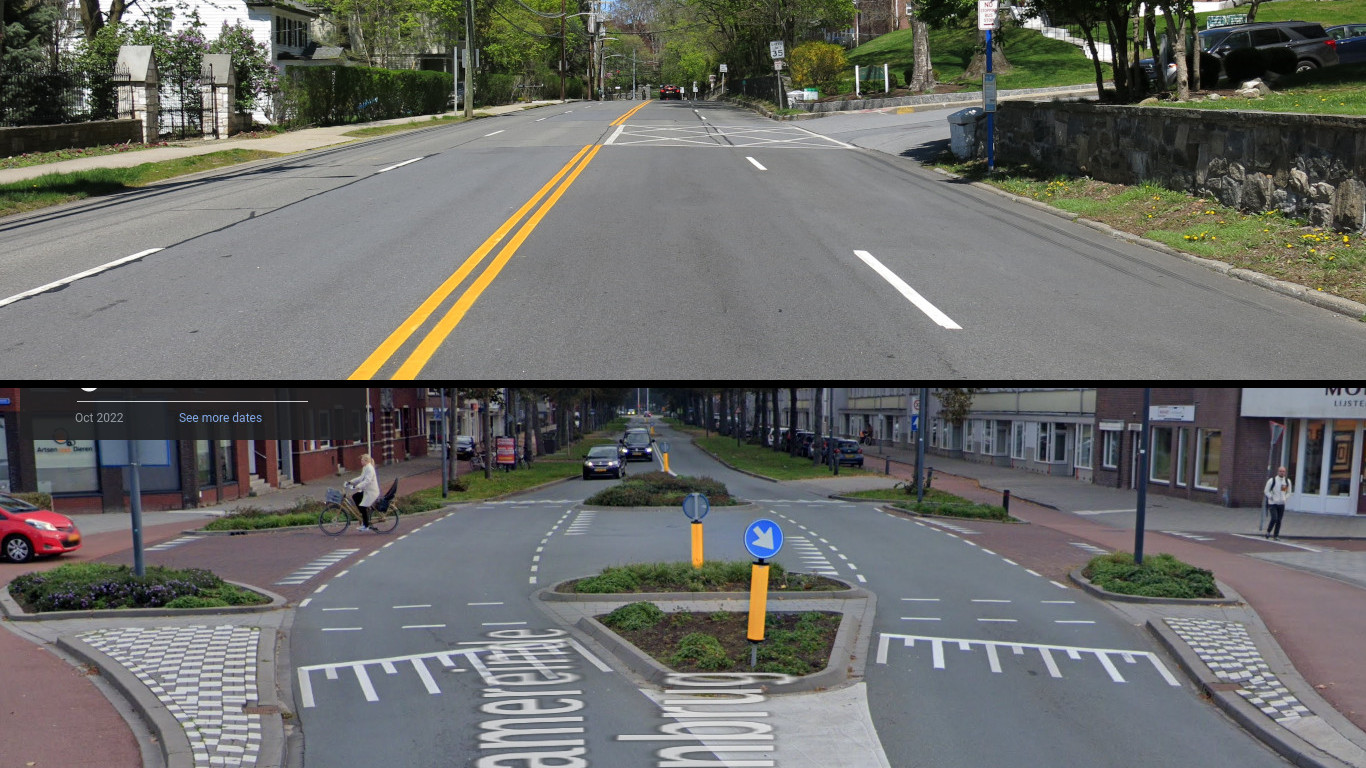 Top: What Route 9 is today (at Irvington Gardens, 4 lanes engineered for fast driving). Bottom: What Route 9 can be (a street in the Netherlands, engineered for safe driving, walking and cycling).
Route 9 Design Starts June 1
We've got a once in a lifetime opportunity to make Broadway for Everybody a reality. On June 1st, the State Department of Transportation (DOT) will begin designing the "Complete Streets" project for Route 9 from Sleepy Hollow through Hastings.
But what will the DOT do? Propose a bunch of signs, plus painting some bike lanes and turn lanes? That won't be safe enough to shift travel choices.
Or use international best practices (physically controlling vehicle speeds and creating safe spaces for all street users)? This great stuff makes folks feel comfortable walking, wheelchairing and cycling instead of driving for every trip.
Encourage your village to get the DOT to do a GREAT job.
Use the one click email template. Attend a Trustee Meeting. See what best practices look like on Broadway. Learn more. All on our website:
https://biketarrytown.org/broadway-for-everybody/