RiverWalk for Sleepy Hollow
RiverWalk is beautiful. Planning is happening to continue it under the Tappan Zee Bridge. Edge-on-Hudson will fill in another lovely segment, bringing it to the southern half of Kingsland Point Park. But in the northern half of Kingsland and up to Rockwood Hall, people need to walk and bike on streets, most of which don't even have sidewalks.
There are simple, low cost solutions for completing RiverWalk in Sleepy Hollow so everyone can enjoy it, kids and adults alike. As a bonus, these steps will make it safe and enjoyable to walk and bike to the Philipse Manor train station as well as to work at Kendal-on-Hudson, Phelps Hospital and Regeneron.
Regeneron & Kendal-on-Hudson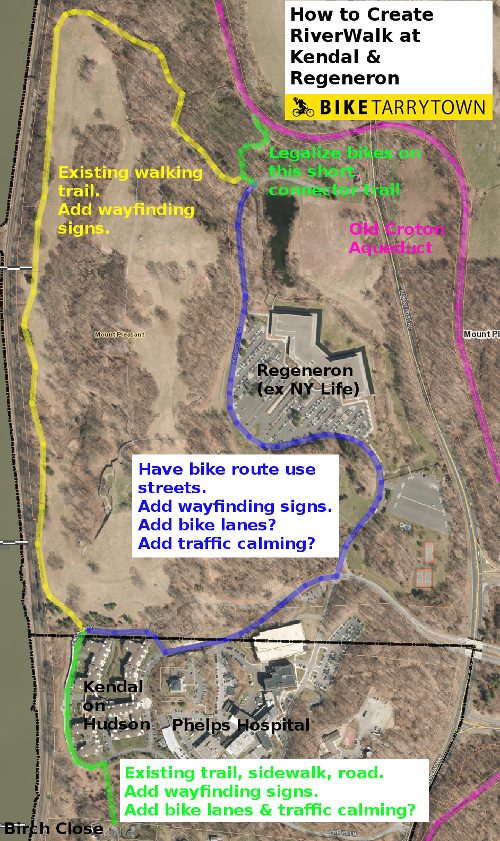 Sleepy Hollow Manor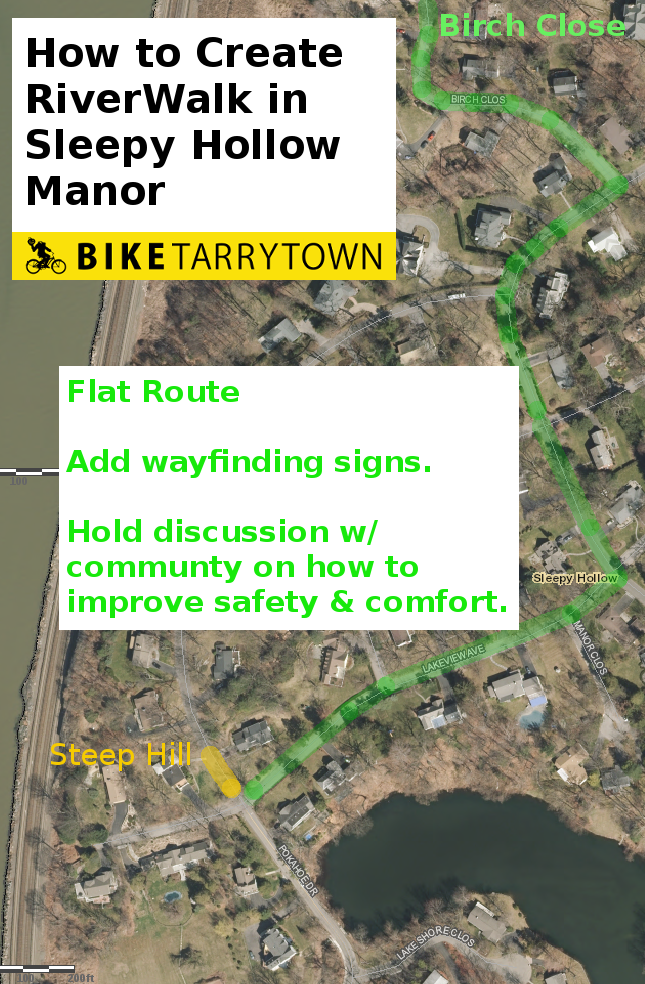 Riverside Dr
"Advisory shoulders," pictured below, is a possible way to improve walking and cycling access on Riverside Dr between the two manors and on various Sleepy Hollow Manor streets.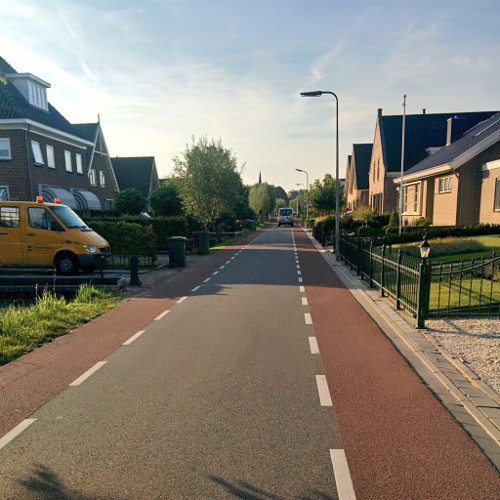 Philipse Manor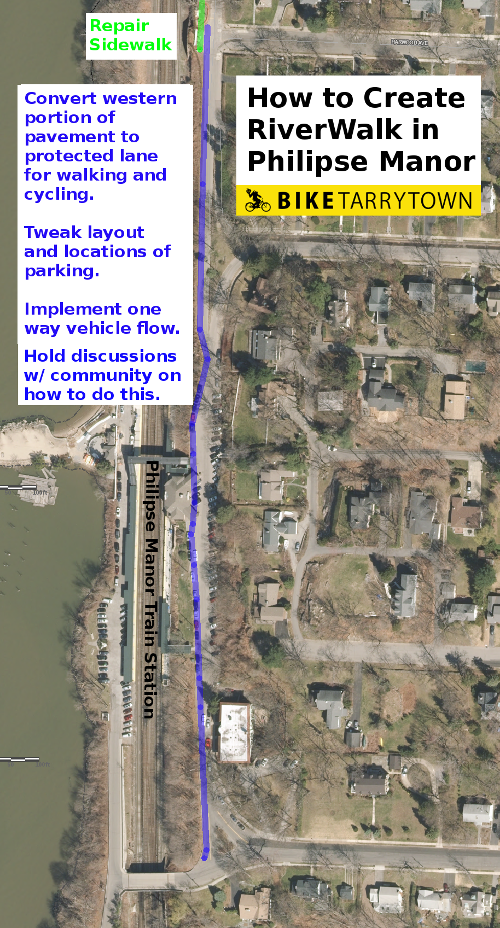 North End of Kingsland
Getting in and out of Kingsland Point Park from the north involves passing over three bridges, just one of which has a (narrow) sidwalk. So right now, people walking have to do so on the road. Folks with little kids need to watch them like a hawk.
There are two options for making it safe for people to walk and bike through here. One involves lots of expensive construction. The other involves moving the access point to the middle of the park, via Edge-on-Hudson, and then using the old roadway as the RiverWalk.
| | |
| --- | --- |
| Hard | Easy |
| | |