Westchester RiverWalk for Sleepy Hollow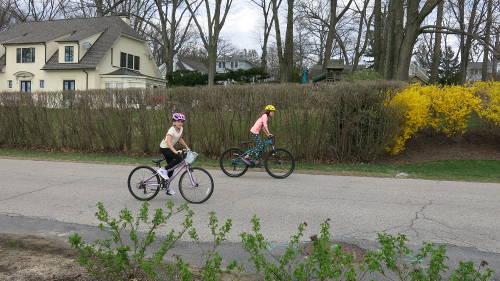 Two kids, about 11 years old, cycling on Riverside Drive in Sleepy Hollow during the COVID lockdown. Many people felt comfortable riding during this period because so few people were driving.
Westchester's RiverWalk is beautiful. Tarrytown is planning to continue it under the Tappan Zee Bridge. Edge-on-Hudson is constructing another lovely segment, which will eventually bring it to the southern tip of Kingsland Point Park. But from Kingsland to Rockwood Hall, people need to walk and bike on streets, most of which don't even have sidewalks.
There are simple, low cost solutions for completing RiverWalk in Sleepy Hollow so everyone can enjoy it, kids and adults alike. As a bonus, these steps will make it safe and enjoyable to walk and bike to the Philipse Manor train station as well as to work at Kendal-on-Hudson, Phelps Hospital and Regeneron.
Regeneron & Kendal-on-Hudson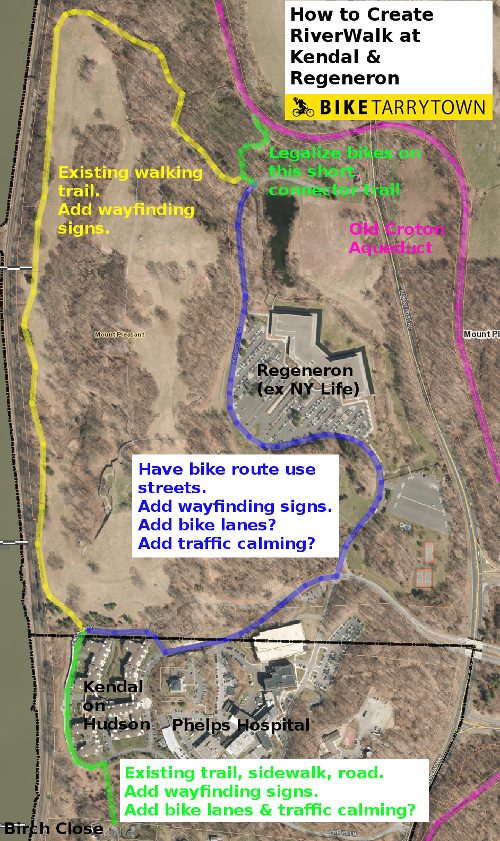 Sleepy Hollow Manor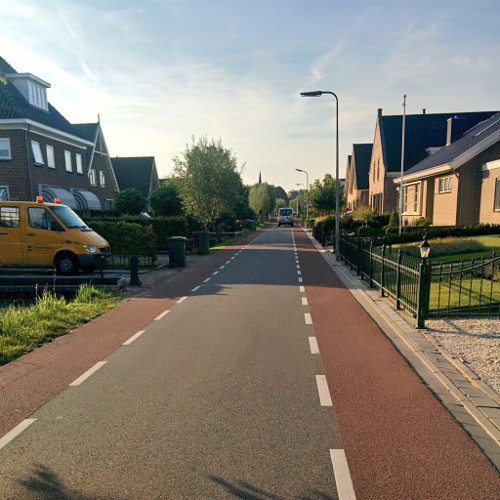 Advisory shoulder
"Advisory shoulders" (photo right) is a possible way to improve walking and cycling access on various Sleepy Hollow Manor streets.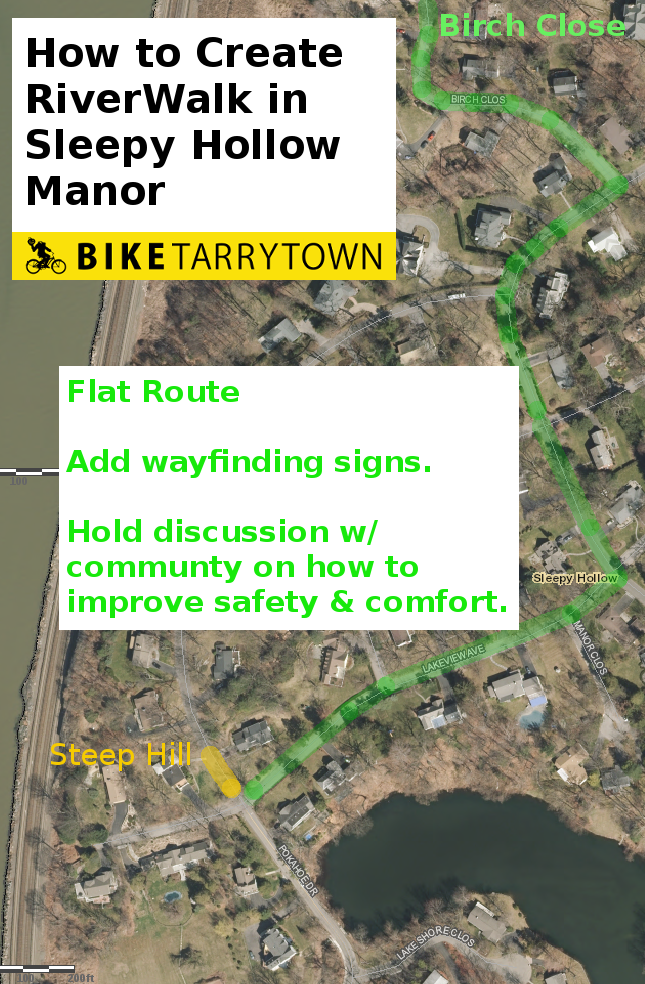 Riverside Dr
The most effective way to complete the trail between the Manors is making Riverside Dr usable only by people walking and cycling. This will make Sleepy Hollow Manor and Philipse Manor more pleasant and safer by reducing the real and present danger, noise, and pollution from cars. People who insist on driving through the neighborhoods can do so via Broadway.
Philipse Manor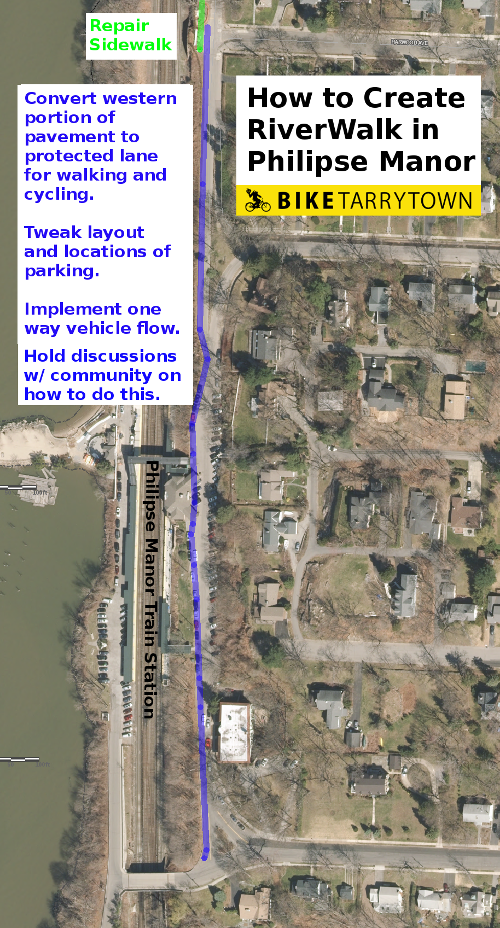 North End of Kingsland
Getting in and out of Kingsland Point Park from the north involves passing over three bridges, just one of which has a (narrow) sidwalk. So right now, people walking have to do so on the road. Folks with little kids need to watch them like a hawk.
There are two options for making it safe for people to walk and bike through here. One involves lots of expensive construction. The other involves moving the access point to the middle of the park, via Edge-on-Hudson, and then using the old roadway as the RiverWalk.
This second option has multiple benefits for Sleepy Hollow:
Eliminiates park traffic in Philipse Manor
Invites park goers to shop in our businesses
Without this option, some park goers will leave their cars on Edge-on-Hudson's roads anyway. This plan gives them the ability to use the parking lot instead. Pricing strategies will influence behavior.
| | |
| --- | --- |
| Hard | Easy |
| | |