January 24, 2020 Update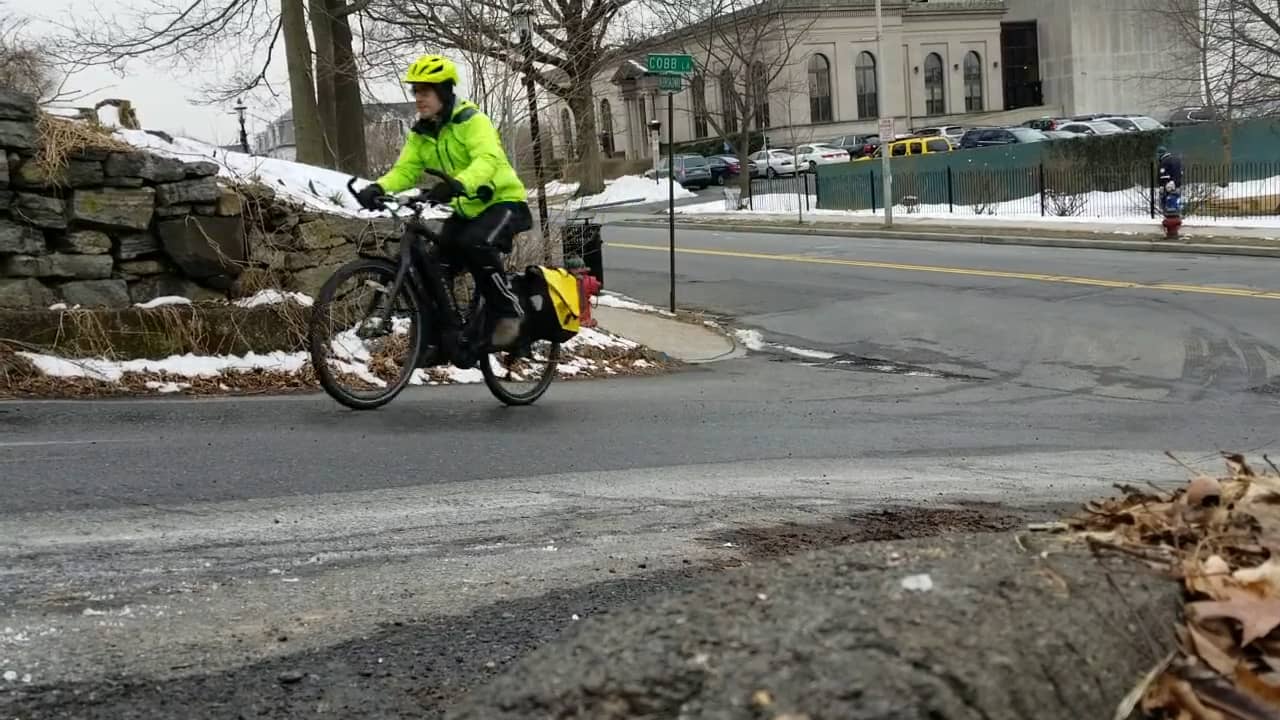 Party!
Party with us at Hastings Velo tomorrow.
Sat, Jan 25, 7 pm
45 Main St, Hastings-on-Hudson
Benefits cycling advocacy & safe streets education. Music by Push for Heat. Live & silent auctions, plus an awards presentation. $5.00 donation at door includes entry, raffle & refreshments.
Ebike Emergency
The Governor just proposed ebike legislation that would, in essence, make it illegal to use ebikes under normal cycling conditions outside of New York City.
https://biketarrytown.org/new-york-state/ebikes-2020-governors-budget.php
Electric Cars
New York State is also talking about electric cars. While EVs have a place, we need a much broader vision to reduce transportation carbon emissions while improving communities and saving the planet.
Most trips are short trips. The most important thing we can do is make streets safe for walking cycling.
Electric cars are still cars. They gobble up massive amounts of space that can be better used for homes, shops and public interaction. Siphon significant funds for ownership, maintaining roads and parking. Of course, crashing. And did you realize going electric will mean a MASSIVE expansion of mining rare minerals?
https://www.nhm.ac.uk/press-office/press-releases/leading-scientists-set-out-resource-challenge-of-meeting-net-zer.html
Developing Without Cars
Miami
Miami spurred new small apartment buildings by eliminating parking requirements.
A builder says "We wouldn't have been able to build what we want to build on these small lots if we had to include parking. It would have become uneconomical."
https://www.miamiherald.com/news/business/real-estate-news/article238937913.html
Vienna
This new Ikea has no car parking. Instead, that space is used for ground level stores for those displaced by the new structure, plus a hostel and a roof deck park open to the public.
https://www.fastcompany.com/90452815/this-new-ikea-store-has-zero-parking-spaces
Utrecht
A business park in Utrecht is being converted to a new neighborhood, called Merwede. The plan is for 10,000 homes, plus shops, schools and green spaces.
The streets will prioritize walking, cycling, seating and activities. Areas where cars are allowed will be slow streets without parking and people have priority. All parking will be off-street and only have 0.3 spaces per dwelling unit.
Also interesting is heating and cooling will be provided by a shared geothermal system (like Mothers Out Front has been calling for at the Edge-on-Hudson development in Sleepy Hollow). Significant affordable housing is part of the plan.
https://www.utrecht.nl/artikel/merwede-groene-autovrije-stadswijk-met-voorzieningen-binnen-handbereik/