September 10, 2021 Update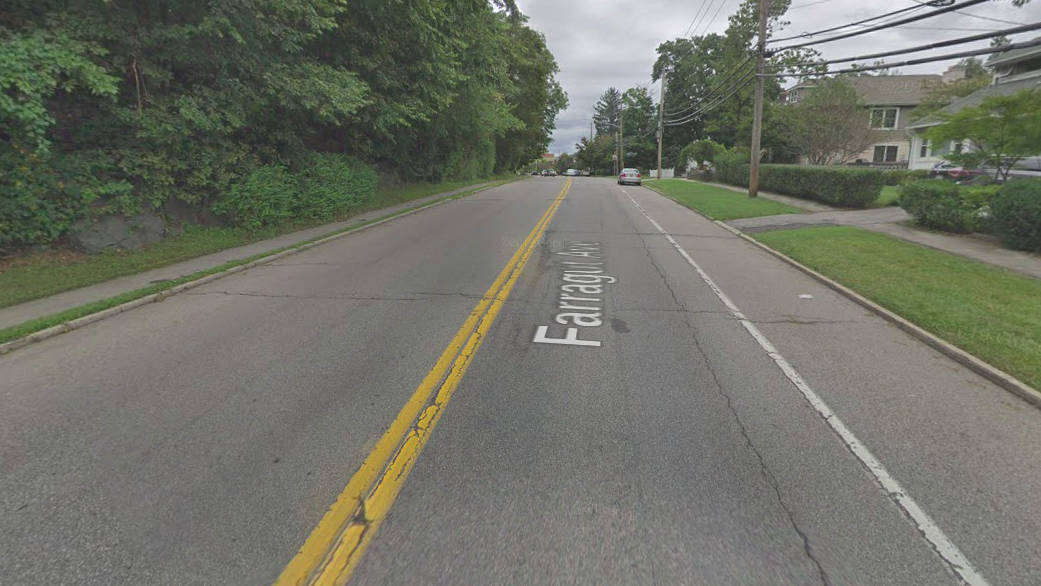 Hastings Hearing About Better Biking on Farragut Ave
Hastings-on-Hudson is seeking public input on a proposal to add bike lanes to Farragut Ave.
There's a virtual meeting on Monday night. You can also submit comments via a web form. See the bottom for info about both.
Bike Tarrytown has two takes. One tweaks the existing proposal. Another calls for making Farragut safe for people who are presently too scared to bike.
Adjustments to Existing Proposal
While "bicycle in lane" signs are planned for some stretches, they are not shown for:
* southbound at Broadway
* southbound at Saunders St
* northbound at The Fenway
Where the bike lane is next to the curb, it is necessary to add signs that say "no stopping/standing/parking."
Shift Ravensdale Rd to be a T at Farragut Ave.
Add a planter protected median refuge islands to the crosswalks on:
* Farragut Ave at Broadway
* Farragut Ave at Olinda Ave
* Mount Hope Ave at Farragut Ave
* Ravensdale Rd at Farragut Ave
Add crosswalks in all directions at The Fenway / Farragut Ave / Farragut Pkwy intersection.
Moving the Needle
The proposed design will make life a little better for people who are already comfortable cycling. The design does not provide the protection from motor vehicles needed to change the minds of people who are too scared to bike.
Is the on street car parking along Farragut Ave _really_ necessary? If the Village charged $10 per day to park on Farragut Ave, we wager everyone who leaves their car there now would figure out another place to put their vehicle. (Driveway, side street, parking lot, etc.)
Is the storage of private property for free _really_ the highest use for this public right of way? Consider the climate emergency, the high costs of (air and noise) pollution, and the impacts of motor vehicles dominance which limits independence of people who can't drive (kids, elderly, disabled, low income, etc.).
Repurposing the parking spaces frees up space to create protected, safe travel lanes for micromobility options like scooters, cycling, and wheelchairs.
Participate
The Village is holding a virtual public forum:
Zoom Meeting
Monday, September 13
7:00 pm
Meeting ID: 84620866721
Password: ZVk5cUo4T3QzTUtXMCt5T2xYdzVmdz09
Comment Form https://www.hastingsgov.org/current-issues/webforms/please-leave-comment
Details https://www.hastingsgov.org/current-issues/pages/farragut-avenue-repaving-project