August 17, 2022 Update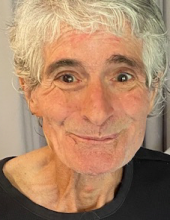 Church St Bridge Closed
The foot bridge linking Church St to Tappan Landing Rd is closed due to structural deterioration. Tarrytown's Trustees approved an emergency contract to get it fixed ASAP. We'll keep you posted.
Anthony Napoli Killed
(Please see this correction.)
We are so sorry for the family of Anthony Napoli. Around August 4, Mr Napoli was killed while crossing the street at the Broadway / McKeel intersection.
Mr Napoli's death is no accident. At least 17 people walking have been injured at this corner from 1987 through 2019. (The only intersection worse in Tarrytown is Main St / Broadway, with 18 people injured.) Locals are constantly complaining about how horrible crossing here is. We submitted similar stats to a Tarrytown Trustee in 2017. Yet the State DOT took no action to make this spot safe.
This corner could have been (and still should be) configured to extend the sidewalk into the parking lanes and add dividers along the yellow lane lines. These tactics prevent reckless drivers from passing other drivers who have stopped for people walking across the street. The intersection can also be raised to ensure people drive carefully there.
Bike Tarrytown Awarded
The New York Cycle Club had money to distribute to cycling related community groups in the region, as part of their "Roll it Forward!" program. They analyzed many organizations for impact and efficacy. Bike Tarrytown made the cut, along with 9 others. Many thanks to the NYCC for their support. https://nycc.org/GivingProgram
Bikes Matched
We refurbished three donated bikes and got them to two families needing enhanced mobility. Thank you to Daniel Flanzig (NewYorkBikeLawyers.com) and Joe Nevins for funding the locks, Laura at Rey Insurance (reyinsurance.com) for paying for parts, and Sleepy Hollow Bikes (sleepyhollowbikes.com) for labor on one of them.
MTA Drafting Bicycle / Pedestrian Action Plan
Bike Tarrytown was part of the coalition (lead by Bike New York) that pushed the State Legislature and Governor Hochul to enact a law requiring the MTA create a Bike, Pedestrian & Micromobility Action Plan.
https://new.mta.info/bike-micromobility-strategic-action-plan
And MTA Picks Tarrytown for Pilot Program
As part of the MTA's plan creation process, they're doing 10 pilot projects around the region. Tarrytown was chosen to be one of them! Last we heard, no details have been determined.
Our suggestion to the MTA and Tarrytown for the pilot and final plan is to learn from the Netherlands' railway operator. Not only do they have bike share at every station, when you rent a bike, it's yours until you return it to the station. This way you're guaranteed a way back to the train station. (But in the USA, once you park your vehicle, someone else can rent it.)
Their pricing model is great too, charging a flat daily fee of about $5. Most of the US' systems have (extremely high) per minute fees.
The Netherlands' system is called OV Fiets, which is interpreted as "transit bikes." https://www.ns.nl/en/door-to-door/ov-fiets
Tarrytown and Sleepy Hollow would especially benefit from an electric bike/scooter share system during the October tourist season.
E-bike & E-scooter Share, Maybe
Ossining received a $200k grant in January to plan how they would implement an electric bicycle/scooter share system. They're thinking of Tarrytown, Dobbs Ferry and Croton could cooperate in the service.
The next step is Ossining, and the other municipalities that got these planning grants, will submit their application in hopes of winning one of three $7 m grants to implement the system.
We learned of the program via the River Journal: https://riverjournalonline.com/communities/ossining/ossining-competes-to-bring-ambitious-e-bike-program-to-village-streets/34295/
Further information is on Ossining's website: https://www.villageofossining.org/project-mover
Better Buses
Westchester County is planning how to dramatically improve bus service.
Remember back in March 2021 when we nudged you to participate in the process? Turns out many of you did. 10591 is the hottest spot on the map of where input came from!
The results are impressive. It includes new buses from Tarrytown to Valhalla and weekend service along Broadway to Yonkers. We have many questions and thoughts, but haven't had a moment to finish compiling them. In the meantime, take a look for yourself: https://www.westchestermobility.org/
The bus route change proposals are detailed here: https://www.westchestermobility.org/_files/ugd/b59736_3756f1a6cc7449a4b1ae1f85c3b17e67.pdf
Hastings Gets New Trail Entrance
It's now possible to get on the South County Trailway from where Ravendsale Rd / Jackson Ave meet at Route 9A. Here's a map of it: https://www.openstreetmap.org/#map=18/40.98886/-73.86342
School Cycling Buddy Sought
A Sleepy Hollow Middle School student who lives in southern Tarrytown hopes to find someone to bike to school with. If a companion from this part of town would get your kid cycling, send us an email.
Sleek Ebikes Closing
Ed of Sleek Ebikes on Main St in Tarrytown is nearly done shutting down his shop.
Why Cars Rarely Crash Into Buildings in the Netherlands
You may not realize this, but in the USA, people crash cars into buildings every day. But building safe streets stops this from happening. Here's an amusing video on the topic: https://www.youtube.com/watch?v=Ra_0DgnJ1uQ