Dangerous Drain Grates by the Tappan Zee / Mario Cuomo Bridge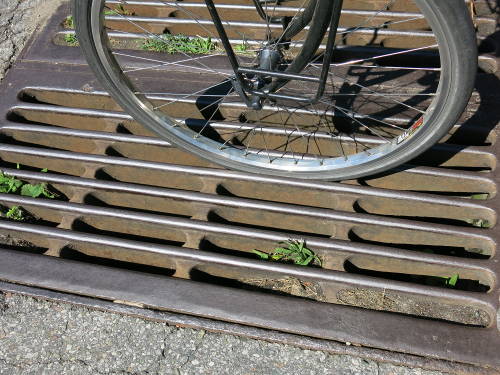 A mountain bike wheel sunk into the storm drain grate on Route 9 by the DoubleTree Hotel in Tarrytown.
On Route 9 next to the Governor Mario M. Cuomo Tappan Zee Bridge's cycling / walking path in Tarrytown, there are several old style storm drain grates that snag bike wheels.
We have been communicating with the New York State Department of Transportation for over a year, requesting this hazardous situation be remedied. We rebutted excuse after excuse, yet the DOT refuses to fix the situation. Lisa Weiss, the Assistant to Region 8's Director, went so far as to say "we don't think it's unsafe."
New York State's Court of Claims found otherwise. The decision in Bursese v State of New York is notable because, a) it was made by a judge in the court that usually shields the State from liability, and b) the engineering evidence in the case is extensive and persuasive.
Let alone, all serious riders know not to mess with grates. A quick web search turned up fatalities and injuries in Berkeley, Chicago, and Seattle.
The US DOT knows drainage grates are deadly, too. They call for "replacing existing grates with bicycle-safe grates or welding thin metal straps across the grate perpendicular to the direction of travel."
Let's be honest: if these grates endangered people driving, NYSDOT would have fixed them, pronto!
Double Wide
The two worst locations have double-wide grates. The left hand panels are directly in the path of where most people bike.
People cycling north on Route 9 will encounter this double-wide grate just before reaching the Cuomo Bridge: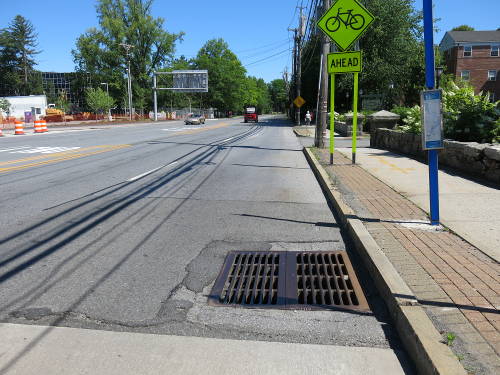 This double-wide grate by the DoubleTree Hotel is at the bottom of a hill for folks riding south from the Tappan Zee Bridge: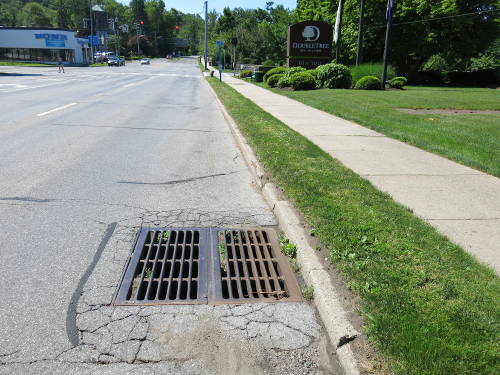 Single Wide
Southbound Route 9 after Prospect Ave: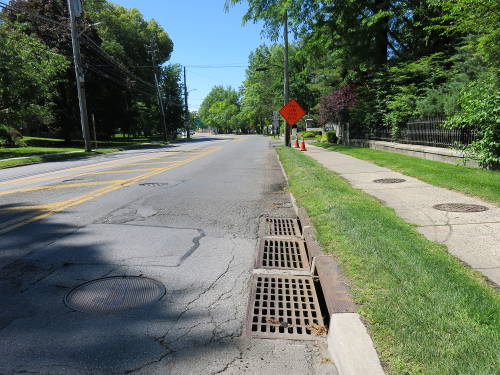 Southbound by 303 South Broadway: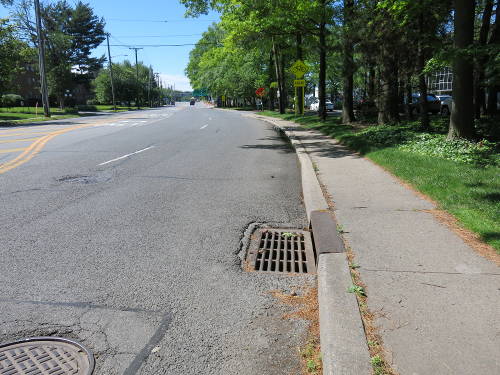 Northbound by 300 South Broadway: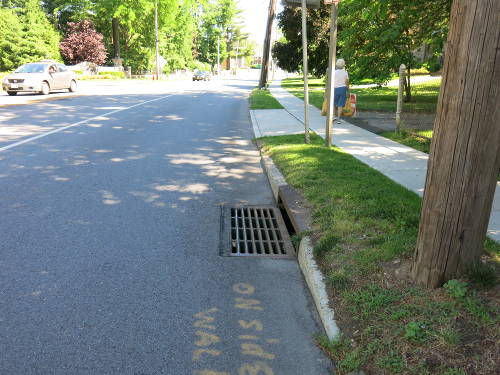 Northbound by Transfiguration Church, just before Prospect Ave: